Stefano Longo is Marketing Manager at Le Coq Sportif Italy. His previous experience includes being Sports Marketing Specialist at Red Bull and PepsiCo.
Stefano is fascinated by the infinite way a brand can be linked with and can directly touch their consumers through sport and athletes. His areas of expertise are i.e. Athlete management, Project management, Sponsorship activation and Event management.
---
Q&A – professional life
What was your first sports job?
My first sport job was in Pepsi in the Sports Marketing department.
How would you describe yourself in one word?
Passionate
What is your strongest personal quality?
I think method and organization.
What do you feel most proud of in your career?
I feel proud of the relationships and projects I realized with Red Bull athletes.
One thing you wish you knew when you started your career?
I don't know
PC or Mac?
Mac
What trend(s) will dominate sports industry in next years?
I think that digital, augmented and virtual reality will have more and more importance in all the activities (fan engagement, sponsorships, communication).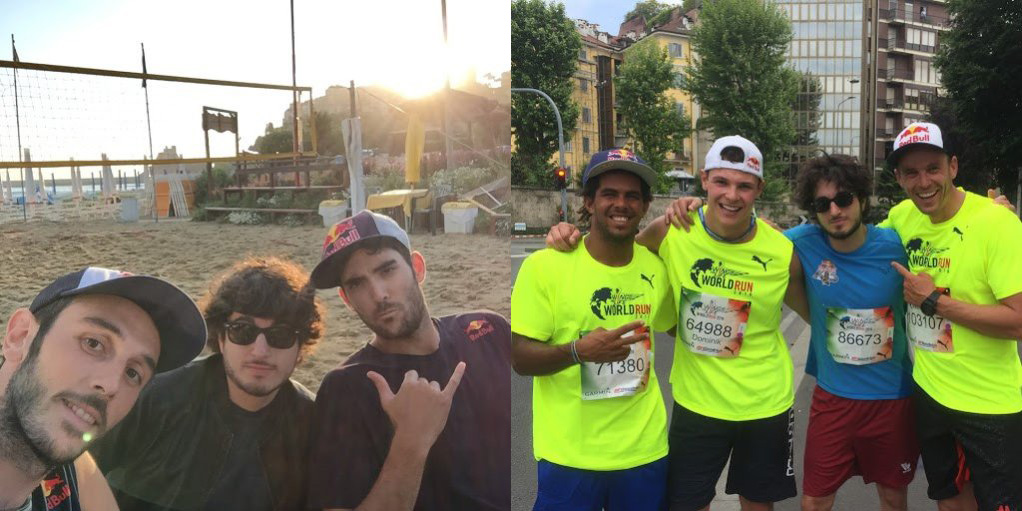 ---
Q&A – personal life
What did you want to be when you were growing up?
My dream was to become a football agent.
What's your favourite book?
Open, Andre Agassi
Which words do you most overuse?
Usually, interesting, in order to
Do you play any sport?
Yes, I play football, tennis and beach volleyball.
Who's your favourite athlete?
Ivan Zaytsev
Who would you invite to your dream dinner?
Roger Federer
What is top of your bucket list?
Travel all over the world.
What 3 things would you take with you to a desert island?
My girlfriend, a ball, a stereo.
---
Thanks for reading Q&A with Stefano Longo!
Find this session interesting? You can follow Stefano at LinkedIn.
Do you have suggestion who should we introduce next? Feel free to contact us!