Richard Henman is Founder & CEO of Henman Communications, an insight-led multi-channel PR and digital marketing agency specialising in brands and rights holders in the sports and health and fitness sectors.
Richard has worked for over 20 years in PR and communications in the sports sector. He's experience includes: PR and communications, media and influencer outreach, social media, sponsorship and partnership activation, video content generation, experiential events, stakeholder management, branding, creative design and digital marketing.
---
Q&A – professional life
What was your first sports job?
When I was at University I set up a sports coaching business with another tennis coach. We ran junior tennis and squash holiday camps in the Oxford area for about 16 weeks a year during school holiday periods. We used to coach over 1,000 children each year. In the end I sold the company to a leading UK health and leisure group.
How would you describe yourself in one word?
Ambitious
What is your strongest personal quality?
Loyalty
What do you feel most proud of in your career?
Running a small independent agency and delivering strong creative PR and digital marketing campaigns for some of the worlds largest sports brands and rights holders over the past 15 years…
One thing you wish you knew when you started your career?
There's no such thing as a free lunch!
PC or Mac?
PC
What trend(s) will dominate sports industry in next years?
Live streaming of sports content via mobile / tablet devices and further new subscription based sports and entertainment channels from leading tech platforms.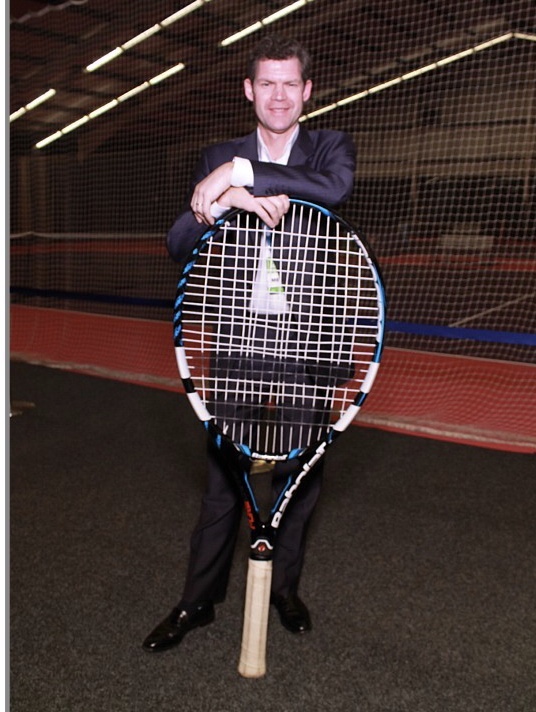 ---
Q&A – personal life
What did you want to be when you were growing up?
An architect.
What's your favourite film?
Good Will Hunting
Which words do you most overuse?
Clearly…
Do you play any sport?
Tennis, real tennis, squash, golf, skiing & cricket
Who's your favourite athlete?
Roger Federer
Who would you invite to your dream dinner?
The Queen
What is top of your bucket list?
I'm not sure I want to think about that! Lots of travelling!
What 3 things would you take with you to a desert island?
An endless supply of books, gin & tonic and a fishing rod!
---
Thanks for reading Q&A with Richard Henman!
Find this session interesting? You can follow Richard at LinkedIn.
Do you have suggestion who should we introduce next? Feel free to contact us!