Ómar Smárason is Head of Media and Marketing at Football Association of Iceland. He is responsible for all marketing activities and sponsorships for the ISL FA, national teams, domestic league and domestic cup competitions.
Earlier, for 4 years Ómar was holding position of Media Officer at UEFA, being assigned to venues (stadiums/clubs) in UEFA club competitions, responsible for the delivery of media facilities and services at the respective event.
---
Sportuned Extra – Interview with Ómar Smárason
How did your career in sports begin?
I joined the ISL FA on June 1st 1998, as staff member no. 8. To be perfectly honest, before joining, I did not know much about what kind of work they did. I had played football for many years, but not been part of any administrational team for a club.
At that time, the structure of the FA was so flat, that everybody in the secretariat had to know quite a bit about every single aspect of the operations, i.e. every set of regulations from tournament regs and the laws of the game up to player registration and contracts. Getting to grips with all that information was a real challenge. But, through the years, that knlwledge has come in very handy.
What does a typical day look like in your work?
I am head of media and marketing, a division of 4 people (incl. myself). Our biggest challenge is keeping our head above water, managing to deliver all tasks at top quality every time, in an environment where there is pressure from all sides – clubs, media, sponsors, organizations, etc. – to deliver whatever is needed in record time.
My team is built with people with different backgrounds, and well defined key roles within our team.
What are you most proud of in your work?
I think I can say we are in the process of delivering a project we will be very proud of. We are going to market in the USA, Europe and China with the objective of considerably raising our visibility and following on social media. We will push quality conent on all of our platforms, using the Iceland team playing at the World Cup as the key element.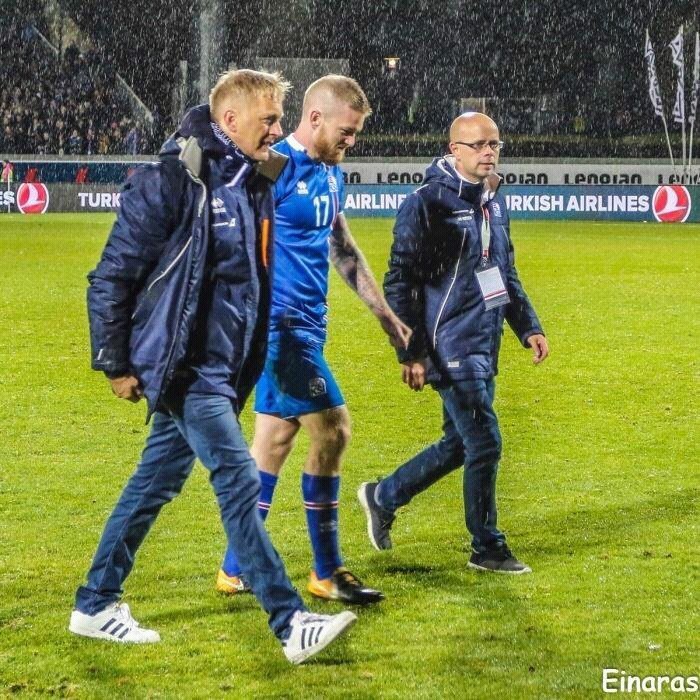 What tools do you use to improve your work?
Sports is so much about engagement, so what better a tool than social media. But, having said that, we need to carefully choose the right platform for different groups. Then, we must clarify how we approach and engage with those people, differently on each platform.
What pieces of advice would you give to beginners?
I was lucky enough to already have a burning passion for football when I started, so it did not take long for me to get really into it. If you have that drive, that passion for sport, any sport, you can find your feet within this business, even if you are lacking in administrative experience.
Occasionally, I have to work with people in this industry who have no passion for the sport. It doesn't work for me. I would rather hire a young person with drive and passion for football, rather that a highly educated, experienced individual without that. Don't be afraid to show passion. That's what sports is all about.
---
Thanks for reading interview with Ómar Smárason!
Find this interview interesting? You can follow Ómar at LinkedIn or Twitter.
Do you have suggestion who should we introduce next? Feel free to contact us!