Neda Miletic is experienced PR Manager. She has been working for Serbia Tennis Federation for 12 years. Neda cooperated also with Jelena Jankovic, when Serbian star was number one in the WTA Ranking.
She also worked on big sports events in Serbia – European Athletics Indoor Championships Belgrade 2017, World and European Cup in a Kayak Belgrade 2017, Men European Championships in Handball 2012, Women World Championship in Handball 2015 and many others.
---
Q&A – professional life
What was your first sports job?
I was a sports journalist in the Daily newspaper "Sport" in Belgrade (Serbia) from 2000 to 2006 in the position of journalist and editor tennis section
How would you describe yourself in one word?
Team player
What is your strongest personal quality?
Persistence
What do you feel most proud of in your career?
I am proud that I am dedicated to this job, I love what I do
One thing you wish you knew when you started your career?
The ability to quickly learn about the character of the people
PC or Mac?
PC
What trend(s) will dominate sports industry in next years?
Virtual Training, Harnessing Limitless Data, Key Demographic: Women and Children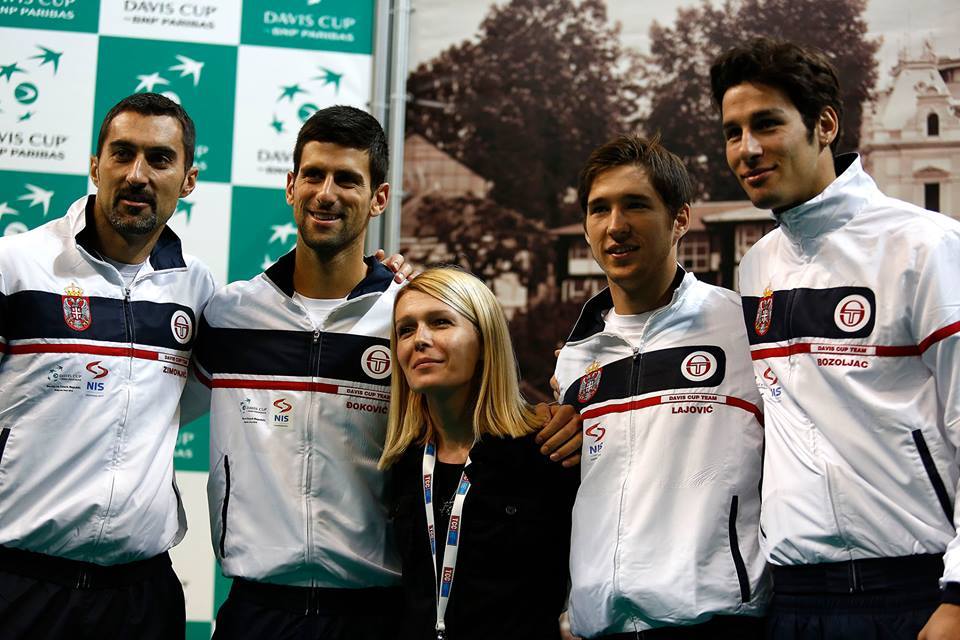 ---
Q&A – personal life
What did you want to be when you were growing up?
Tennis player
What's your favourite book?
The Hunger Games and number one from Serbia is The Bridge on the Drina (Ivo Andric)
Which words do you most overuse?
sport, tennis
Do you play any sport?
tennis
Who's your favourite athlete?
I have 2 favorite athletes – Roger Federer (he and I born on the same date 8 August :)) and Lionel Messi
Who would you invite to your dream dinner?
Ronaldinho Gaúcho
What is top of your bucket list?
Career
What 3 things would you take with you to a desert island?
Satellite phone, solar charger, sunscreen
---
Thanks for reading Q&A with Neda Miletic!
Find this session interesting? You can follow Neda at LinkedIn.
Do you have suggestion who should we introduce next? Feel free to contact us!