Lisa Wadell is Brand Manager at Frölunda Hockey Club. Frölunda Hockey Club is a Swedish professional ice hockey club based in Gothenburg. They have won the national championship title five times, in 1965, 2003, 2005, 2016 and 2019.
Lisa is Experienced Marketing Communications Manager with a demonstrated history of working in the sports industry. Strong marketing professional skilled in Digital Strategy, Integrated Marketing, Advertising, Event Management, and Marketing.
---
Q&A – professional life
What was your first sports job?
I'm originally from the advertising business, where I worked with clients in football and sports retail, among others. In 2009 I was asked to do marketing and project management for the first "Winter Classic" in Sweden. An outdoor hockey game between the two Swedish giants Frölunda Indians and Färjestad BK, played at Ullevi Arena in Gothenburg before 31 000 spectators. That's how I initially got in touch with the Frölunda organization and ended up being asked to join them in 2010.
How would you describe yourself in one word?
Creative
What is your strongest personal quality?
Professionally I would say ambition and work ethic. On a more personal level I hope I come across as fair, kind and with a good heart.
What do you feel most proud of in your career?
Honestly, I'm proud of my whole journey. When I got into my initial marketing studies, I had a clear view of how my professional future would look. But as the years went on life put me on a different professional path. I believe I have followed my gut and reached several goals along the way.
My time at Frölunda has been a journey in creating, building and improving all parts of marketing and communication – social media, digital channels, PR and elevating our brand to be so much more than just ice hockey and our team's performance on the ice.
Also, being a woman in a male dominated industry has been an experience for me, where I a lot of the times have had to prove myself and toughen up more than I believe I would have had to do in any other business. Determination and persistence have been crucial. A very educational experience all in all. The challenge is to constantly improve and always be better. To evolve both personally and professionally and keep up with changes in the business, society and media landscape. I take a lot of pride in being a part of this journey.
One thing you wish you knew when you started your career?
Don't be afraid of change or taking new paths. There is not only one set road to a successful career. Let the road be a little winding. Just say yes to what comes your way, and your experiences will gain you many useful tools to use in your professional life.
PC or Mac?
Mac personally, PC professionally
What trend(s) will dominate sports industry in next years?
From my pov – being focused on event production, marketing and brand management – it is getting more and more competitive in the events realm. Sporting events in a larger city is now a part of the total range of events. It needs to constantly be more than a game to be able to compete with other entertainment events. A hockey game must be more than what happens on the ice. It must be an event attracting a broader range of demographics and be a positive experience for all. From the moment you step into the arena to when you leave. No matter the result of the game, the audience should leave with a positive feeling and want to come back. Only team support can no longer be the main factor to attract new audiences.
Regarding communication the sports event industry must keep up with what happens in the media landscape, be smarter in our communication and marketing actions. Act on the right platforms and communicate wisely with specific demographics to attract new spectators. We need to be better at communicating all aspects of our brand to reach a wider variety of possible supporters. And naturally, the increasing digitalization needs to be taken into consideration, i.e e-sports.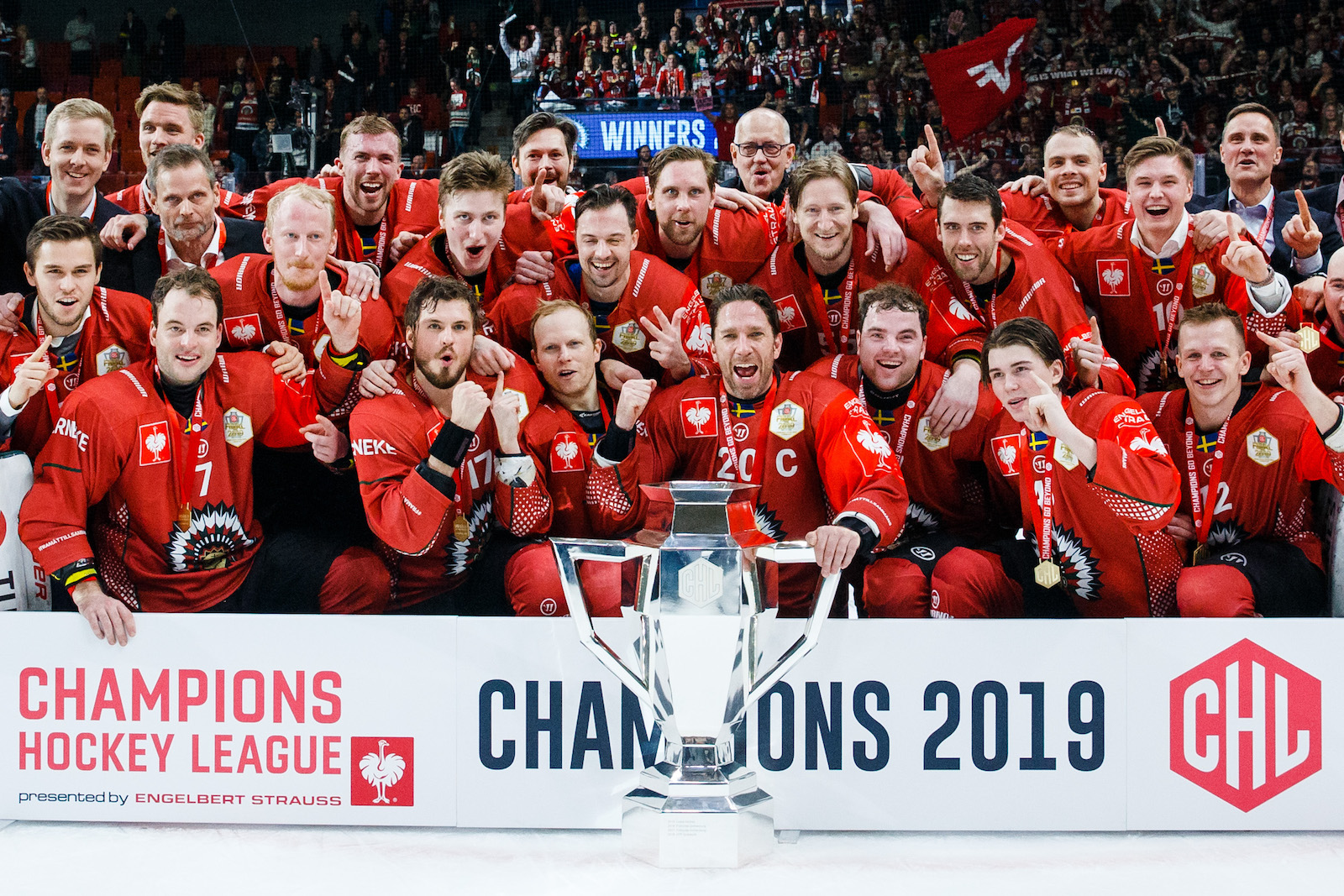 ---
Q&A – personal life
What did you want to be when you were growing up?
A teacher or a lawyer.
What's your favourite movie?
Based on which movie I've seen the most times it must be Love Actually. A great movie that leaves such a positive sensation on love, relationships and family.
Which words do you most overuse?
"OK, so…"
Do you play any sport?
I enjoy pilates and surfing/paddle boarding.
Who's your favourite athlete?
At the moment, US football player Megan Rapinoe. Such a cool and brave woman.
Who would you invite to your dream dinner?
Marilyn Manson
What is top of your bucket list?
US cross country road trip
What 3 things would you take with you to a desert island?
Toothbrush, family and sunscreen
---
Thanks for reading Q&A with Lisa Wadell!
Find this session interesting? You can follow Lisa at LinkedIn.
Do you have suggestion who should we introduce next? Feel free to contact us!