Federico Ferraro is Press Officer at The European Volleyball Confederation (CEV). He's also Press Delegate at International Volleyball Federation (FIVB).
He's responsible i.e. for the CEV website, managing all media and PR activities, establishing and coordinating an international network of press officers working for National Federations and/or clubs. Federico Ferraro served as chief of media and press operations at all major events organized by the CEV (Volleyball and Beach Volleyball European Championship, finals of European Cups, etc.).
---
Q&A – professional life
What was your first sports job?
I started as a volunteer back in 2003 at the Winter Universiade in Tarvisio, Italy where I worked as an attache for the Russian delegation.
How would you describe yourself in one word?
Committed
What is your strongest personal quality?
Thoroughness
What do you feel most proud of in your career?
Anything I have done and achieved, as I feel privileged to be working in the sports industry and more specifically in an international sports organisation.
One thing you wish you knew when you started your career?
Well, that is hard to say, as you learn by doing – learning is a natural process and there is nothing I wish I had known beforehand since it would somehow have made this journey, I mean the learning process, less exciting.
PC or Mac?
PC
What trend(s) will dominate sports industry in next years?
I think social media will be a major factor for many years to come but I also expect the 'newest' sports, those capturing the attention of the youngsters, to grow fast and steady.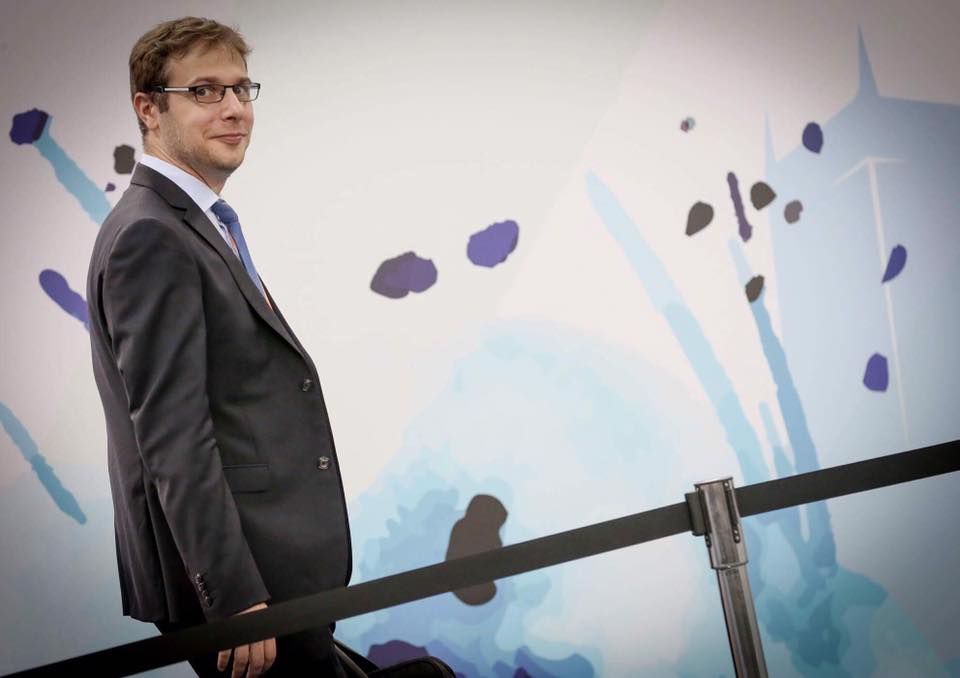 ---
Q&A – personal life
What did you want to be when you were growing up?
My dream has always been to be working in an international sports organisation – and I am happy I made this dream come true.
What's your favourite book?
There are plenty, but one of my favourite ones is a book written by Elizabeth Gray Vining, 'Windows for the Crown Prince', following the experience she had while tutoring the current Emperor of Japan, Akihito, shortly after World War II. It's rather unknown, but a great book.
Which words do you most overuse?
Since I do believe that each single word counts, I try not to overuse any.
Do you play any sport?
I have been playing tennis for many years in my free time, but I do not have much right now – and was involved in athletics when I was younger, with my favourite events being the 100 m and the long jump.
Who's your favourite athlete?
It's a difficult pick, but one of my favourite ones is Germany's former no. 1 Steffi Graf. She was one of my sports heroes when I was a child.
Who would you invite to your dream dinner?
I would simply like to enjoy the company of my best friend(s), that would be my dream dinner.
What is top of your bucket list?
Right now a house.
What 3 things would you take with you to a desert island?
Maybe three good books? ;-)
---
Thanks for reading Q&A with Federico Ferraro!
Find this session interesting? You can follow Federico at LinkedIn
Do you have suggestion who should we introduce next? Feel free to contact us!