Emily Markus is Producer/Editor at NFL Network in Culver City, California. Throughout her four years at University of Miami, she has participated in UMTV, including holding on-air roles for SportsDesk, the university's emmy award-winning sports channel.
She has had the opportunity to interview college and professional athletes, as well as cover sporting events (NBA, WNBA, NFL, MLB, WTT, Miami Open, etc.) and file articles at the final buzzer. Emily has been featured on-air for ESPN and ESPNU, and have assisted ESPN during interviews for Monday Night Football.
---
Q&A – professional life
What was your first sports job?
Throughout college I had been interning with sports companies, but I just graduated in May of 2017, moved out to Los Angeles and landed a job working as a producer and editor for the NFL Network.
How would you describe yourself in one word?
Independent
What is your strongest personal quality?
My strength and determination is my strongest quality. I think it's an important thing to have, especially for a woman pursuing a career in sports. We have to work twice as hard as the men to show that we belong, and even then, our work can be overlooked by our gender and appearance. Determination is key to succeeding in a male-dominated industry.
What do you feel most proud of in your career?
It's hard to pinpoint one exact thing. It sounds cheesy, but just being able to make my dreams a reality is what I'm most proud of. My mom always taught me, if you want something, you work for it, because the only one who is going to stop you is yourself. I always dreamed of living in California, working in sports and making a name for myself.
One thing you wish you knew when you started your career?
I tell people all the time to say "yes" to any opportunity that comes their way. That is something I wish I started doing sooner. Experiences are really what set you apart in this industry, and it's important to take advantage of them!
PC or Mac?
Mac
What trend(s) will dominate sports industry in next years?
Increase in competition- for sponsors, media revenue and fan attention.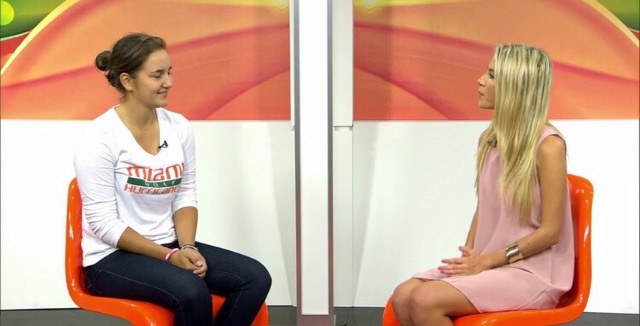 ---
Q&A – personal life
What did you want to be when you were growing up?
Sports reporter
What's your favourite book?
The Happiness Project by Gretchen Rubin
Which words do you most overuse?
"Just" and "so"… I'm trying to do a better job of cutting out filler words because I overuse them way too much!
Do you play any sport?
I ran track up until college. I bike, play tennis and surf for fun.
Who's your favourite athlete?
Philadelphia Eagles quarterback, Nick Foles. His faith led him back to football and now he's a Super Bowl MVP whose next career plan is to be a pastor. He has such an incredible story.
Who would you invite to your dream dinner?
Erin Andrews! I have looked up to her for as long as I can remember.
What is top of your bucket list?
Traveling to Exuma and swimming with the wild pigs. It looks like a ton of fun and I have always wanted to go!
What 3 things would you take with you to a desert island?
My dog, Cody, some Cheez-its and my toothbrush.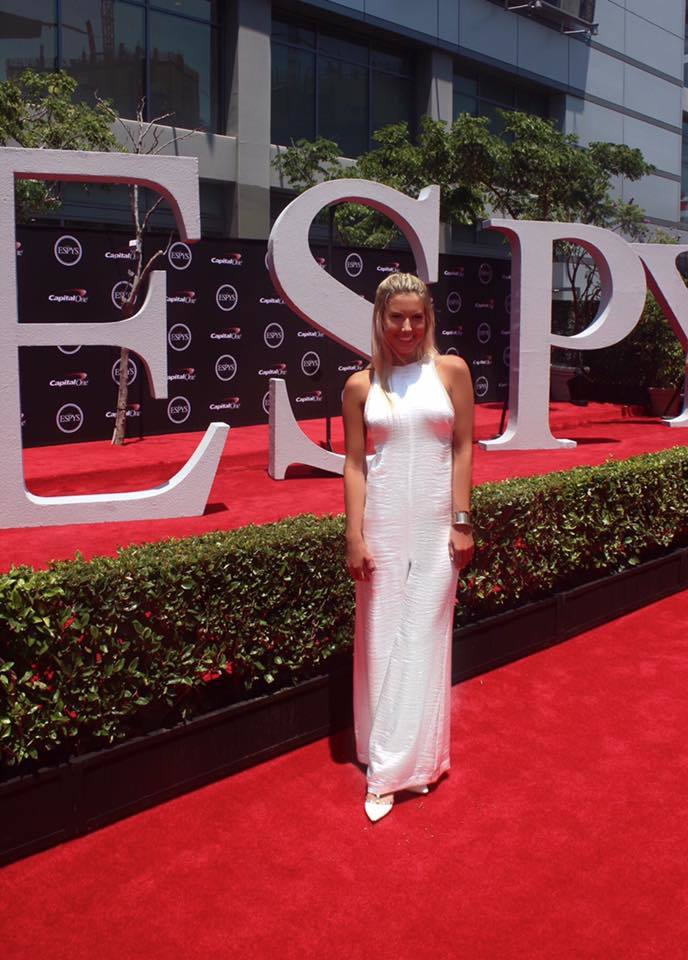 ---
Thanks for reading Q&A with Emily Markus!
Find this session interesting? You can follow Emily at LinkedIn or Twitter and find more information on her website.
Do you have suggestion who should we introduce next? Feel free to contact us!