Christopher Orechia is Premium Partnerships Manager at New York Jets. Specifically, he customizes suite entertainment packages that consist of NY Jets football games and MetLife Stadium concerts and events.
Before joining Jets, Orechia worked in a basketball club – Phoenix Suns and in an ice hockey club – Ontario Reign.
---
Q&A – professional life
What was your first sports job?
Athletic Communications Intern at the University of Washington
How would you describe yourself in one word?
Passionate
What is your strongest personal quality?
Relationship skills
What do you feel most proud of in your career?
The development of my employees and growing their career
One thing you wish you knew when you started your career?
Make as much money as possible. Don't worry about titles. Your responsibilities speak for itself
PC or Mac?
PC
What trend(s) will dominate sports industry in next years?
Social selling and international sponsorship's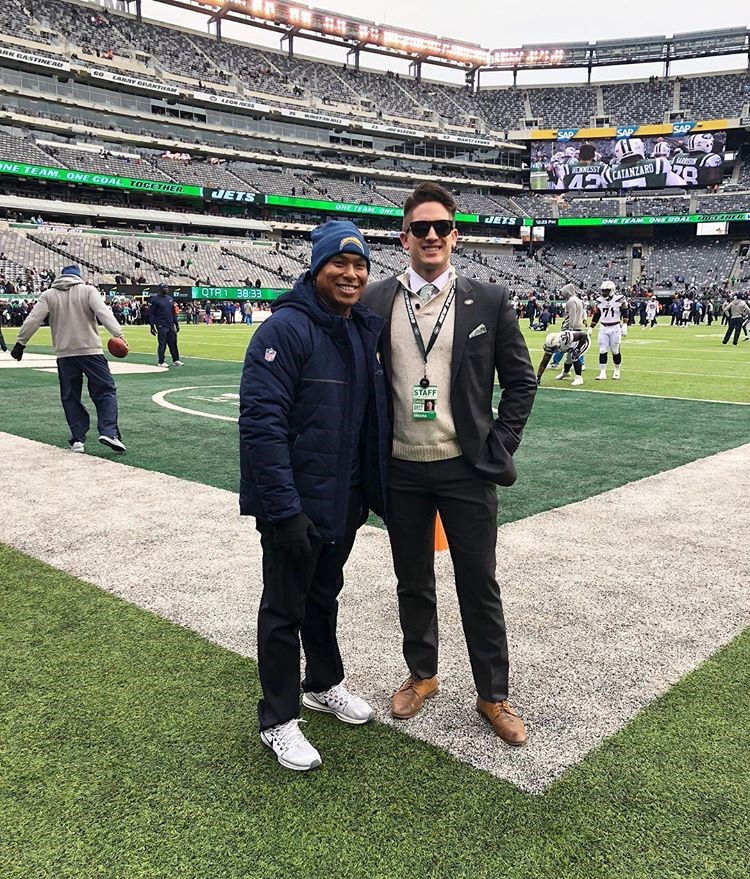 ---
Q&A – personal life
What did you want to be when you were growing up?
Shortstop for the Boston Red Sox
What's your favourite book?
David and Goliath – Malcolm Gladwell
Which words do you most overuse?
Something along those lines
Do you play any sport?
Baseball, Basketball, Golf
Who's your favourite athlete?
Nomar Garciaparra
Who would you invite to your dream dinner?
Muhammad Ali
What is top of your bucket list?
Attending the Summer Olympics
What 3 things would you take with you to a desert island?
Book, beer, ball cap
---
Thanks for reading Q&A with Christopher Orechia!
Find this session interesting? You can follow Chris at LinkedIn.
Do you have suggestion who should we introduce next? Feel free to contact us!