Ana Todoric is Marketing and Event Manager at Athletics Federation of Serbia. She is also IAAF Youth Engagement & Social Media Commission Member and Member Federations Development Commission Member at European Athletics.
Ana is dynamic, goal-oriented manager with 11 years of experience in a highly demanding sports management industry. She has excellent knowledge of the sports equipment market and expansive personal experience across many different sports.
---
Q&A – professional life
What was your first sports job?
My first job was organisation of EYOF2007 (European Youth Olympic Festival). I started it at the beginning of 2006.
What is your strongest personal quality?
Joyfulness
What do you feel most proud of in your career?
Uhh…there were many events that I was proud of, maybe I can single out European Indoor Athletics Championships 2017.
What is your favourite word?
Challenge. We all need challenges to become better in what we do.
Who is your inspiration?
Wilma Rudolph
Work with people or home office?
Work with people.
What trend(s) will dominate sports industry in next years?
E-sport, mass participation events, recreational sport…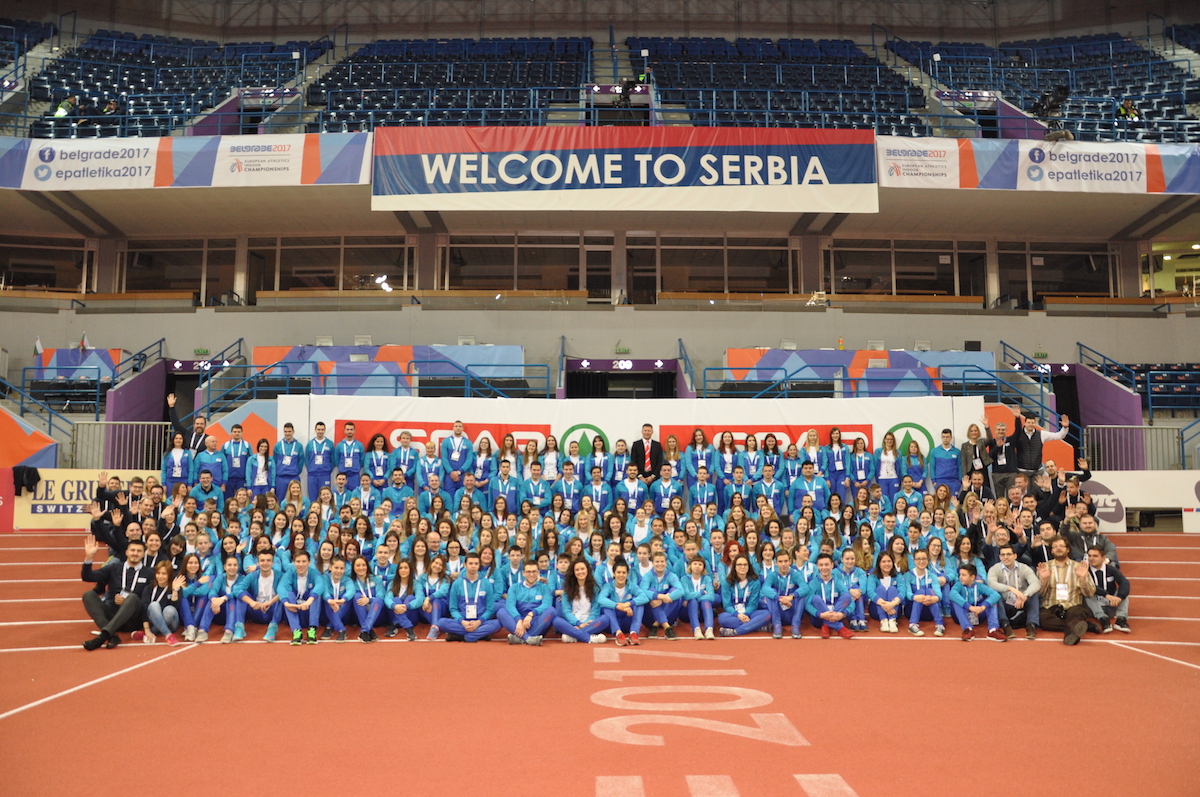 ---
Q&A – personal life
What did you want to be when you were growing up?
Doctor, like most of my family members.
What's your favourite movie?
Kate & Leopold :)
Where would you like to live?
I live in Belgrade, I love Belgrade, I am happy where I am now. Lisbon can be back up option.
How do you relax?
Long walk next to the river.
Who's your favourite athlete?
Vlade Divac
Who would you invite to your dream dinner?
Novak Djokovic
What is top of your bucket list?
To be the big part of the organisation of FIFA World Cup.
What 3 things would you take with you to a desert island?
My son, a ball and a hat. I know that question was 3 things, and my son is not a thing, but I couldn't go without him :)
---
Thanks for reading Q&A with Ana Todoric!
Find this session interesting? You can follow Ana at LinkedIn.
Do you have suggestion who should we introduce next? Feel free to contact us!